Participating artists are Jacqueline Nicholls (UK, lead artist), Andi Arnovitz (USA/Israel), Josh Baum (UK), Yael Cohen (Israel/UK), Nathan Gotlib (Belgium), Sophie Herxheimer (UK), Kyra Matustik (Sweden), and me.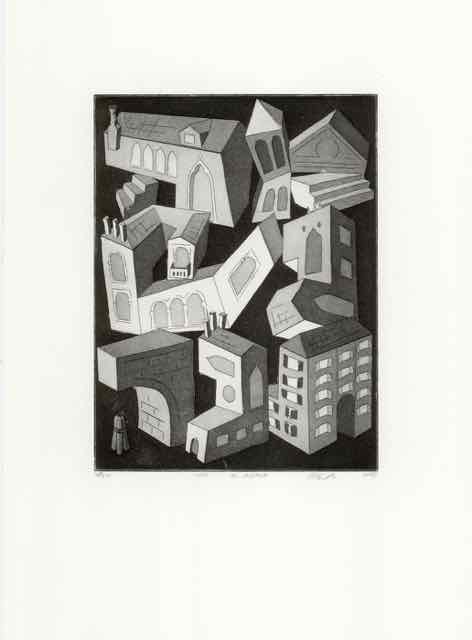 For the four questions, I tried to capture the wonder and whimsy of Venice's architecture, spelling out the Hebrew words "Ma Nishtana" with impossible buildings tilted at wonky angles as they settle into the Venetian Lagoon. Find a Ghetto building at the bottom right.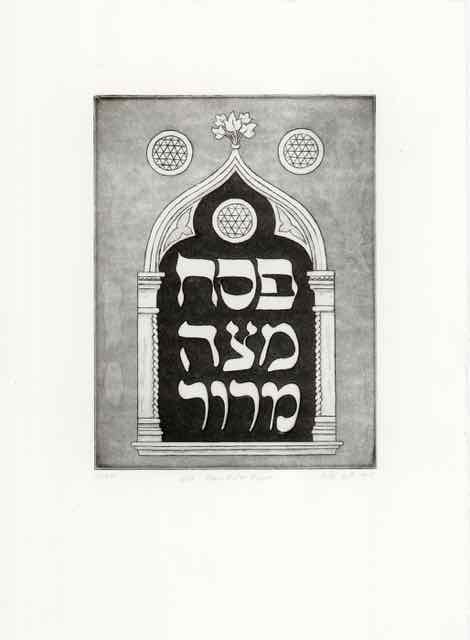 For the second, just as Raban Gamliel declared a Pesach seder is incomplete without a mention of the Pascal lamb, matzah, and maror (bitter herbs), so too is a discussion of Jewish Venice incomplete without mention of the communities that comprised its populace: those from Germany, Spain, and Italy, here reflected in the script styles used for each word. The words are framed by elements of Venetian architecture, referencing historic Jewish illuminated manuscripts that used local architectural elements as framing devices, and incorporated the depiction of matzot and maror from the 1609 Venice Haggadah into the roundels and arch.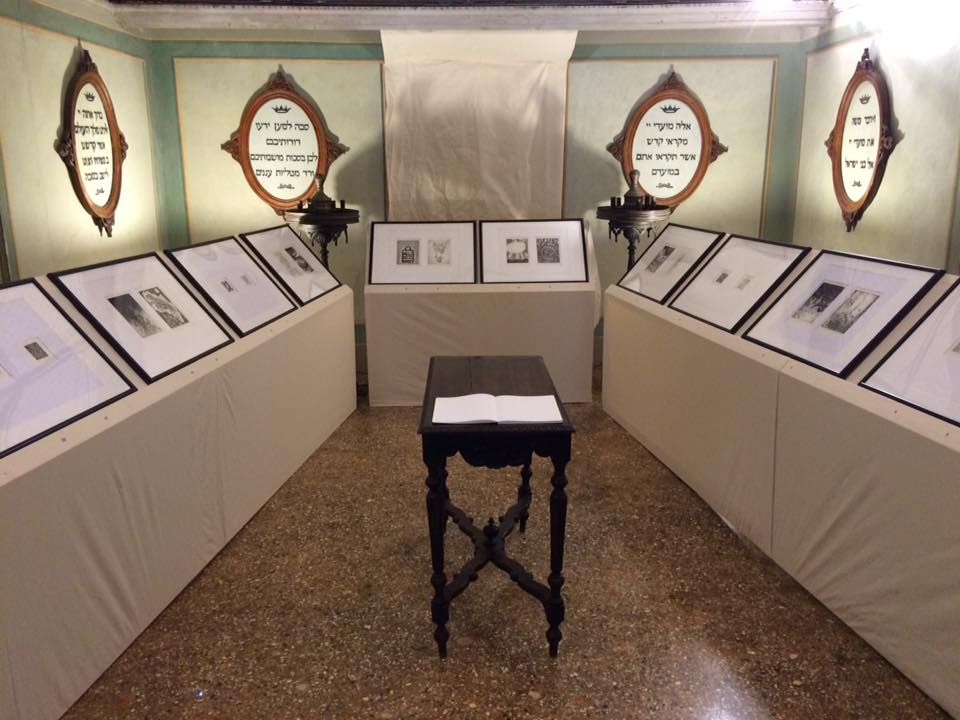 The completed art was displayed at the Museo Ebraico di Venezia (Jewish Museum of Venice) from April 17-July 31, 2016.
---