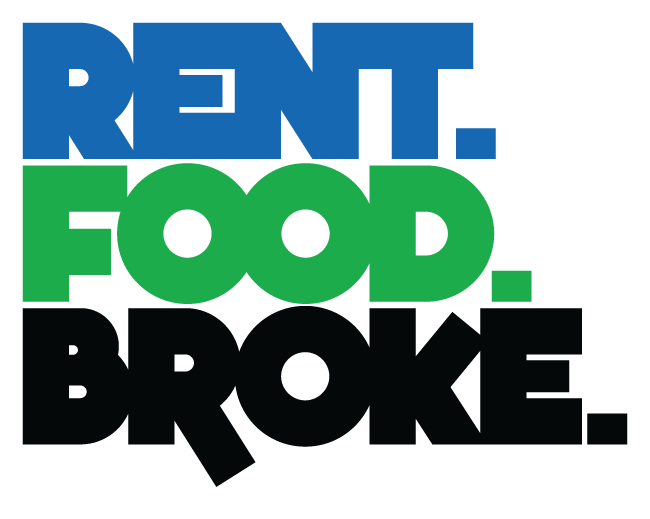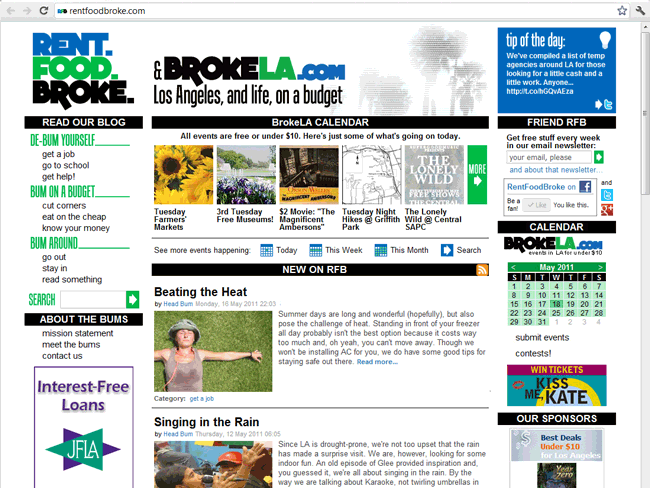 The RentFoodBroke site and blog.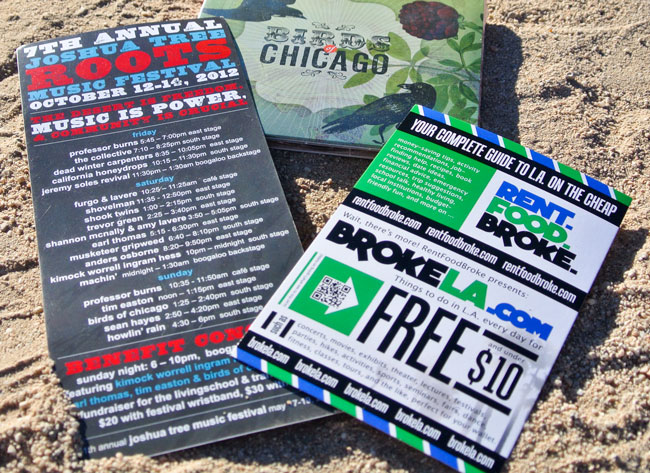 Promotional postcard given out at events, and a common feature of freebie tables around the city.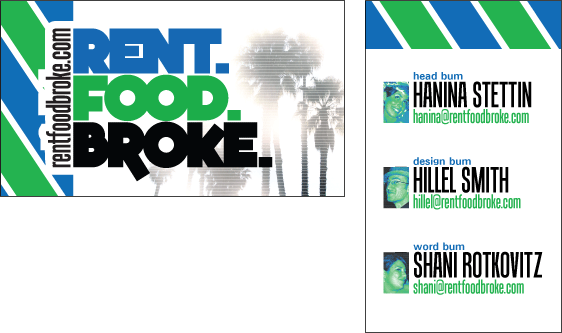 To save money, make our lives easier, and make a satement, our business cards have contact info for all three partners alongside our photos, allowing people we meet to remember us easily and be in touch with the right person.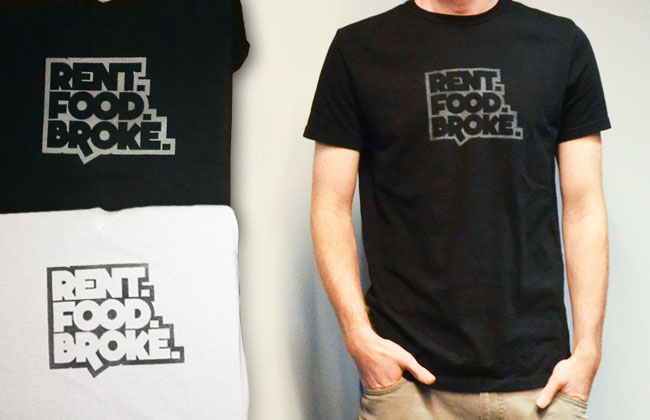 The RFB "bums" proudly wear their shirts on all official business and hand out more at special events.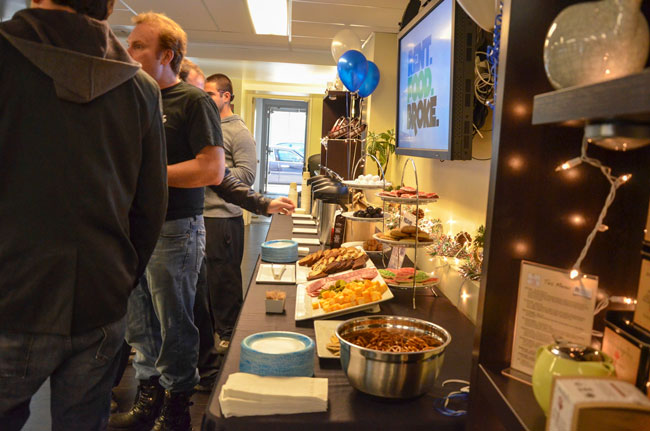 We throw parties.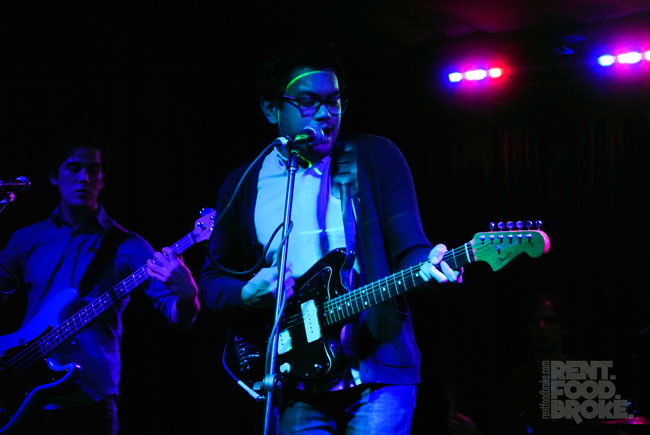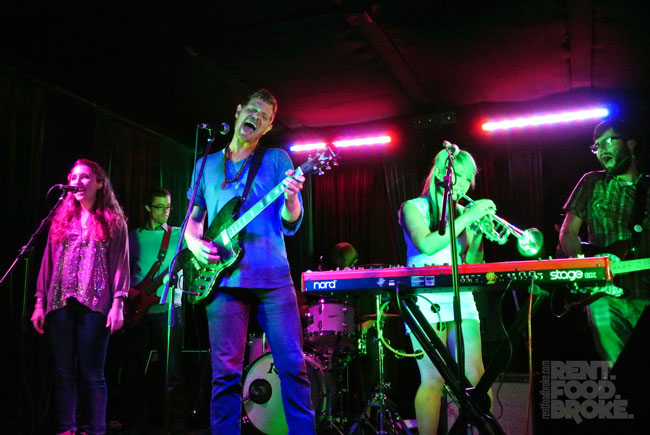 We present shows. (Pictured here: Go West Young Man and Sanglorians)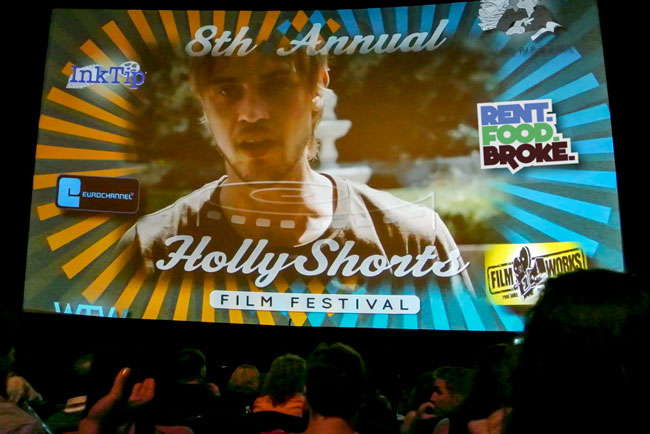 We're on the big screen at HollyShorts Film Fesival at the Chinese Theatre.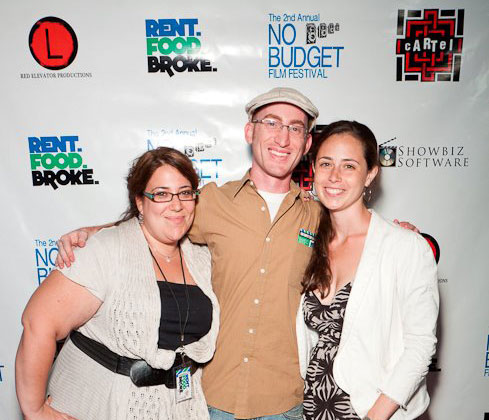 Here's us on the red carpet.
---