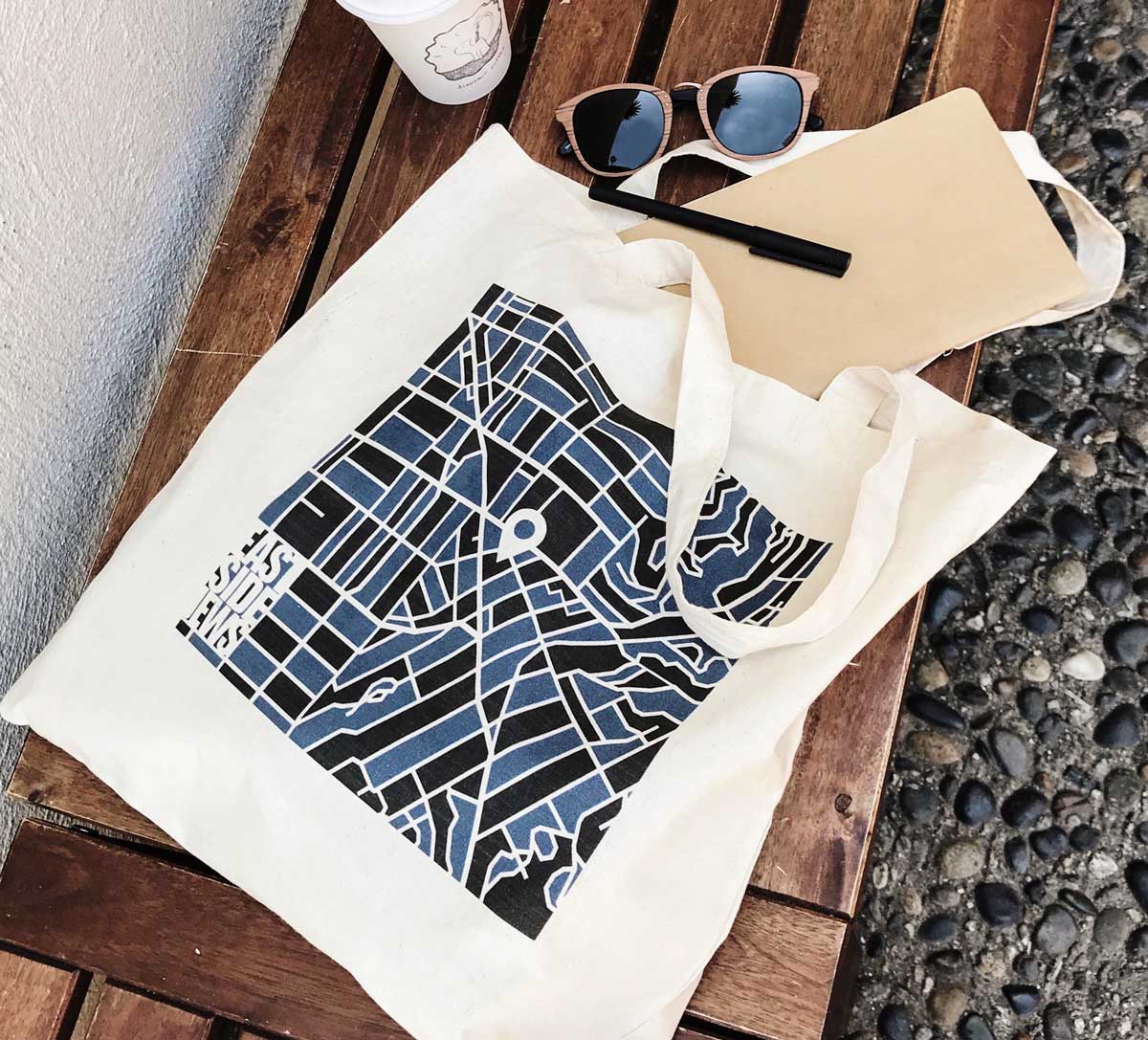 Tote bag for East Side Jews. The bag has a stylized map of the Silver Lake neighborhood with the Silverlake Independent JCC, East Side Jews' home base, marked in the center.
---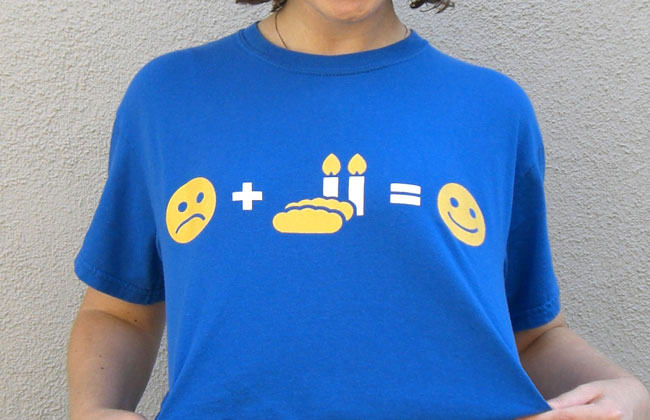 Shabbat Makes Me Happy t-shirt, designed for youth group NCSY's west coast convention. The shirt was a huge hit with a couple thousand-odd Jewish high schoolers who loved the translation of a religious message into a stylish graphic tee.
---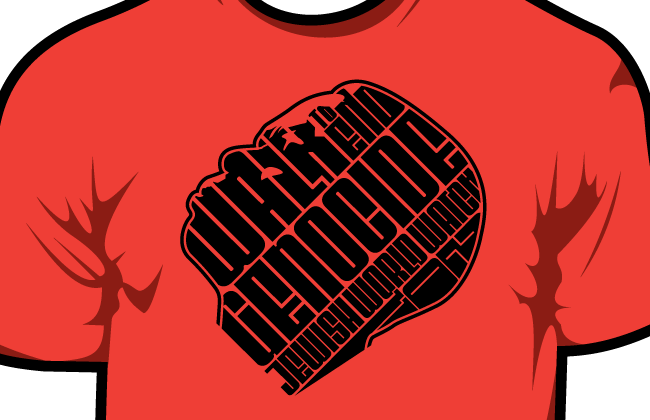 Proposed t-shirt design for Darfur advocacy group Jewish World Watch's annual "Walk to End Genocide." Winner of their online contest.
---
T-shirt for PresenTense Institute's summer entrepreneurship program. Their slogan, "From daring shall come the reward," is a quote from the book of Samson, alluding to the honeycomb Samson finds in the mouth of the lion he kills. I approprirated the imagery of the ferocious lion and juxtaposed it with dynamic bee trails to create a design that reflected the forward-thinking sensibilities of the Institute.
---