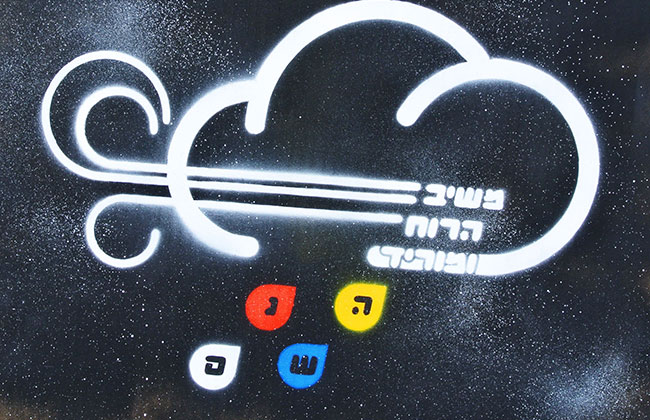 The Jewish prayer for wind and rain, recited in daily prayer from the fall until Passover in the spring.
It reads: מַשִּׁיב הָרוּחַ וּמוֹרִיד הַגָּשֶׁם (Mashiv ha-ruach u-morid ha-geshem) "May the wind blow and rain fall." 20" x 16" on cardboard.
---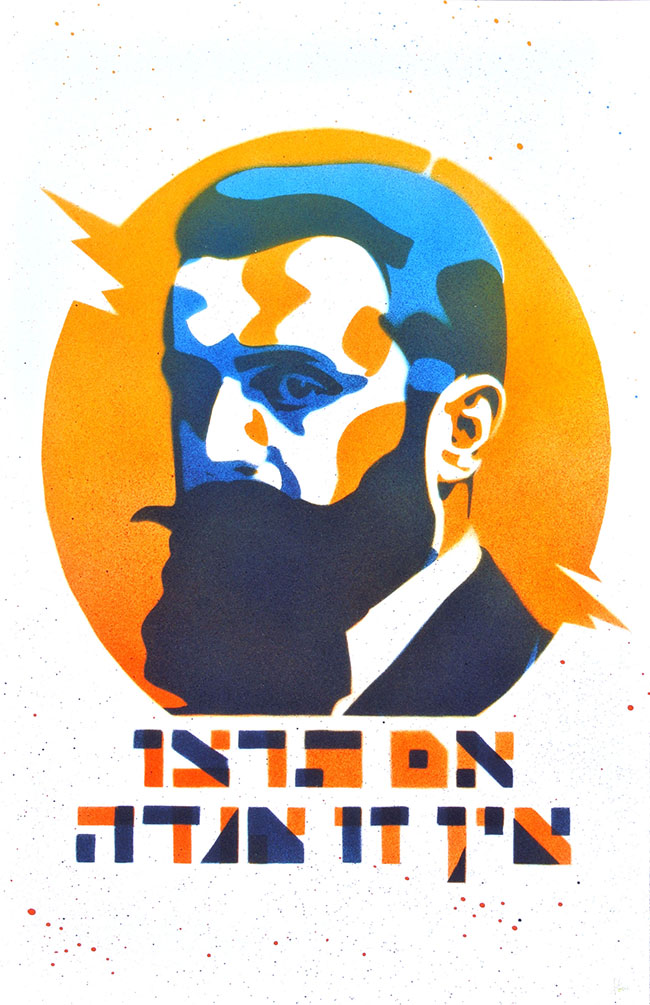 Theodor Herzl, with his famous quote "If you will it, it is no dream" (in Hebrew אִם תִּרְצוּ, אֵין זוֹ אַגָדַה, translated from the original German). The type is hand-designed in a set up that only works when the two layers line up.
---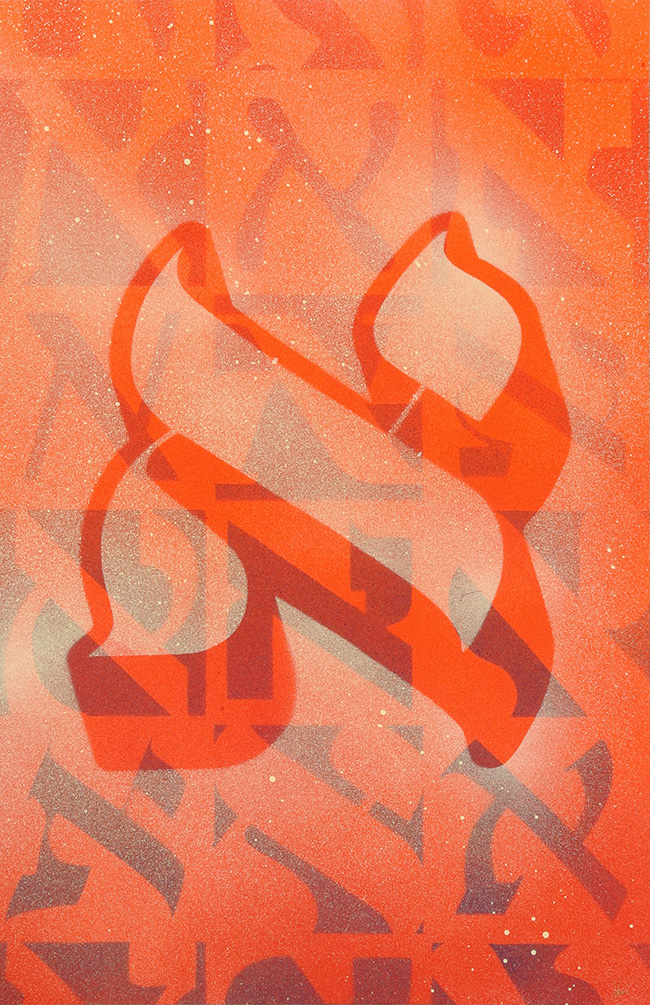 A study of the letter alef. 11" x 17" on paper.
---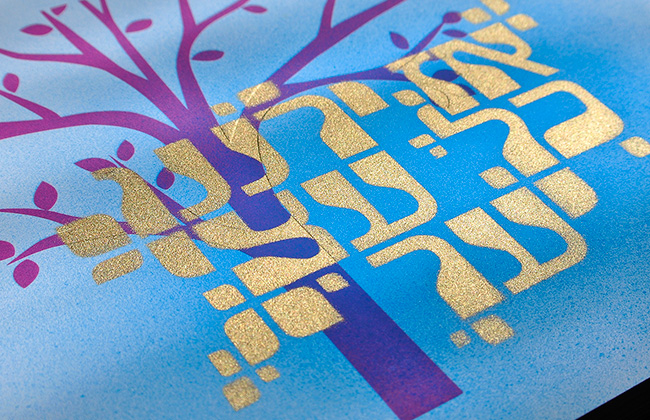 Gold and blue spray paint over a letterpressed tree. The text is from Psalm 96:12 — אז ירננו כל עצי יער (Az yeranenu kol atzei ya'ar) "Then shall all the trees in the wood sing for joy." 6" x 8" on paper.
---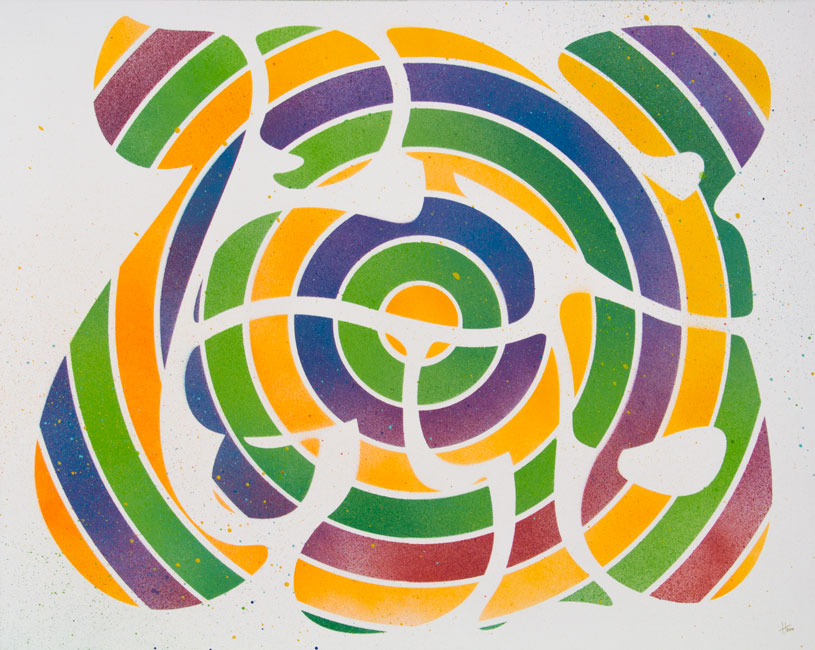 The Ein Sof, meaning "without end," is a Kabbalistic notion of the essence of God, expressing its infiniteness and all-encompassing-ness. The Ein Sof is the emanator of the ten Sefirot, or energetic realms of being. Here, the ten sefirot are nested inside the Ein Sof, expanding ever outward. 20" x 16" on paper.
---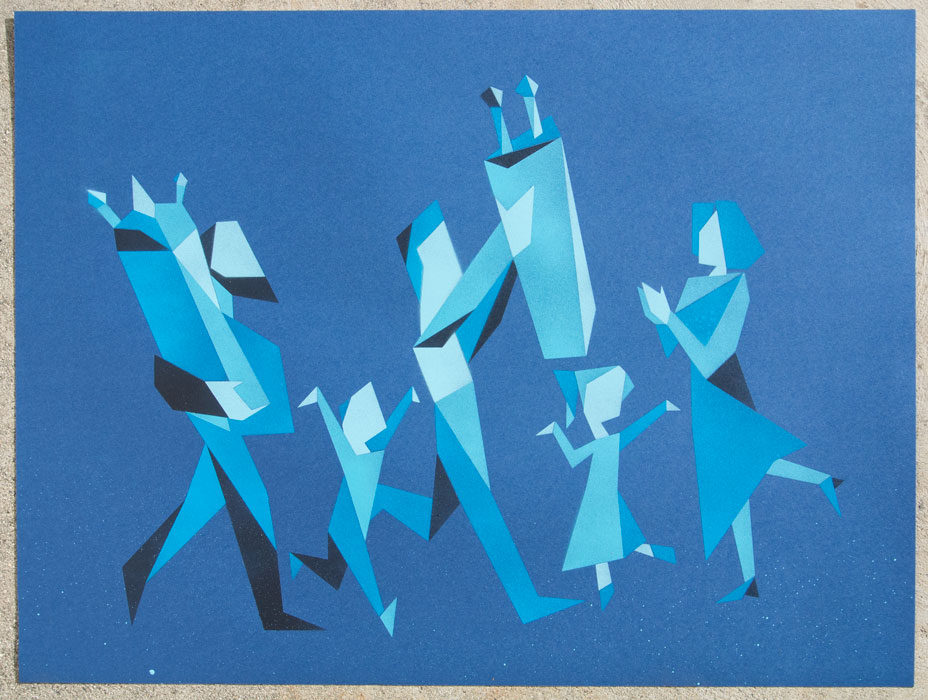 "Simchat Torah" mural study, 24" x 18" on blue paper.
---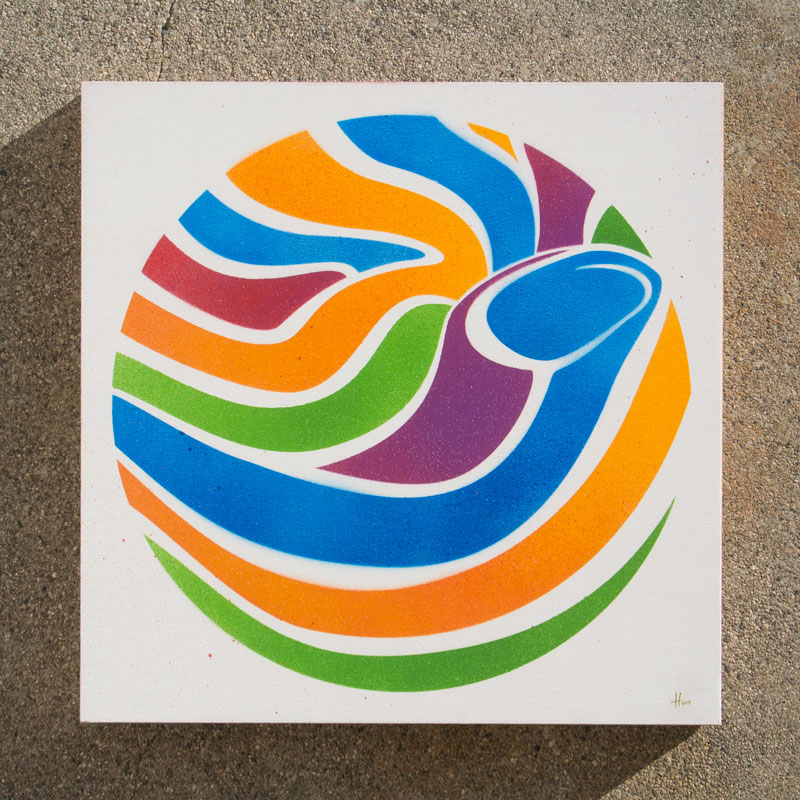 "Kol Shofar" (voice of the shofar). 10" x 10" on birch board.
---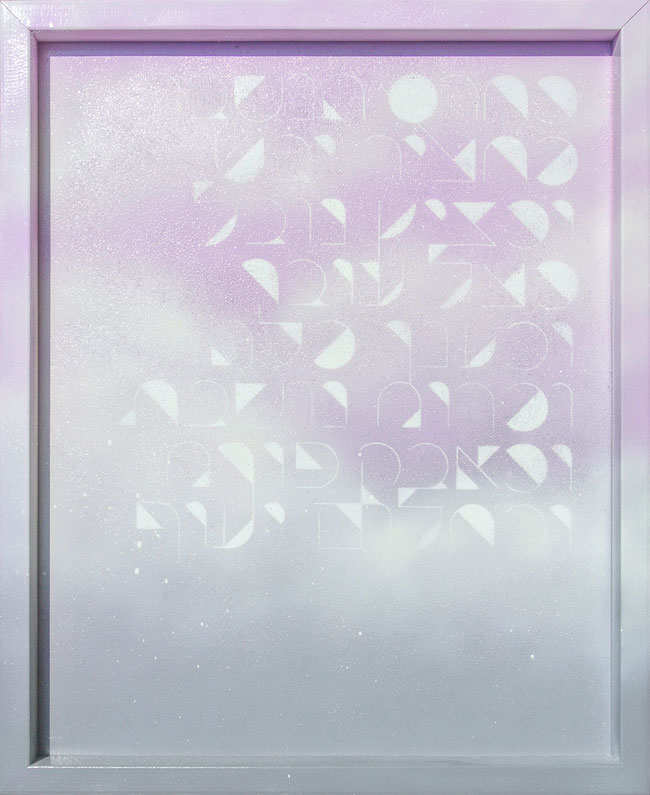 This passage, "K-heres ha-nishbar," comes from the U-netana Tokef prayer in High Holiday Servies. The prayer reflects on the fleeting nature of life its call for forgiveness. The subtly painted geometric text reads: כחרס הנשבר ,כחציר יבש ,וכציץ נובל ,כצל עובר ,וכענן כלה ,וכרוח נושבת ,וכאבק פורח ,וכחלום יעוף — "[Man is] like a broken shard, withering grass, a fading flower, a passing shadow, a dissipating cloud, a blowing wind, flying dust, a fleeting dream." 16" x 20" on birch.
---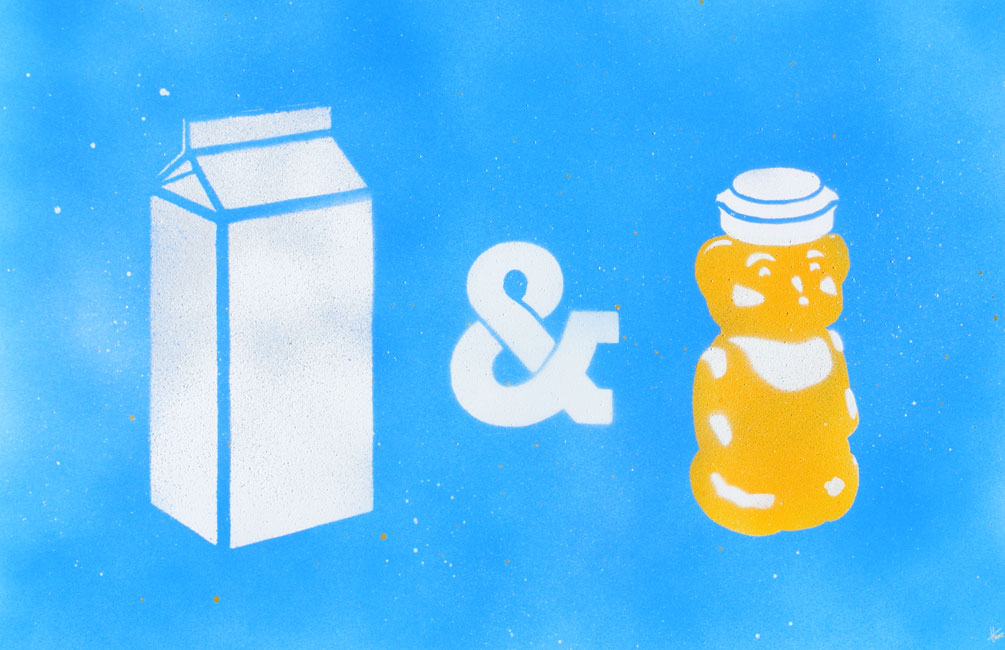 Milk & Honey. 17" x 11" on paper.
---