---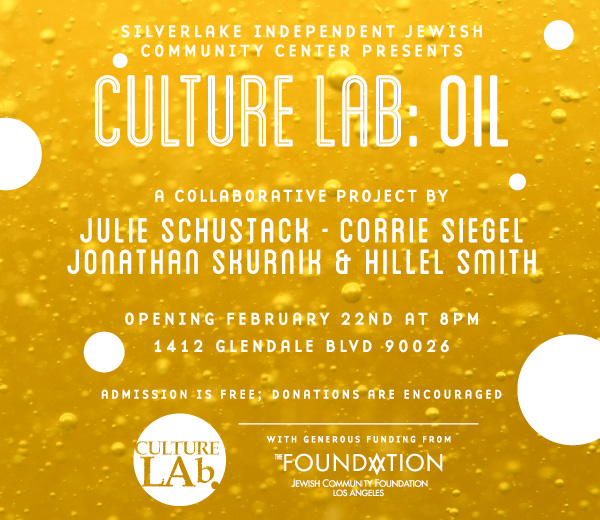 As the resident designer of the group, I naturally handled graphics and signage.
---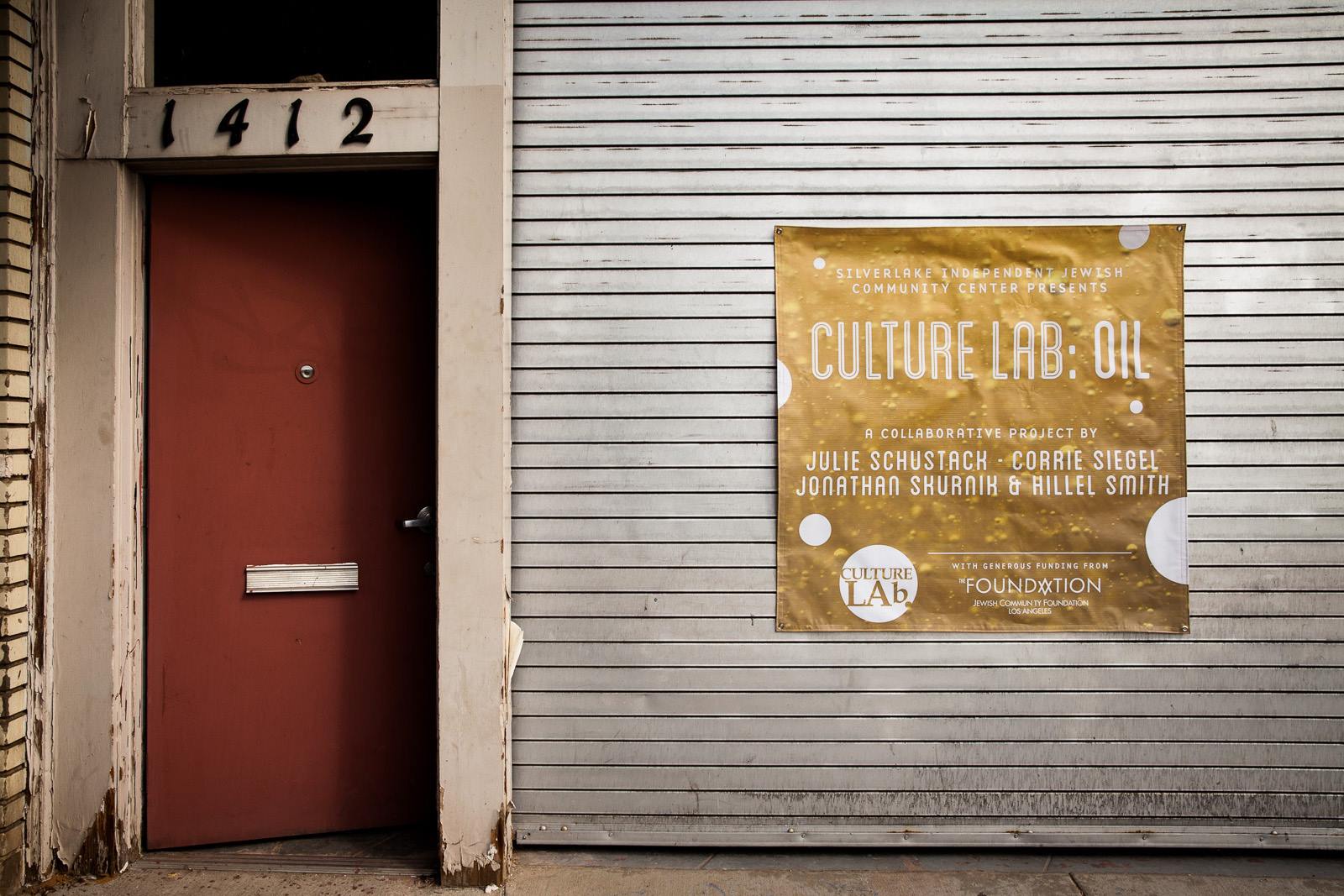 The front of the building.
---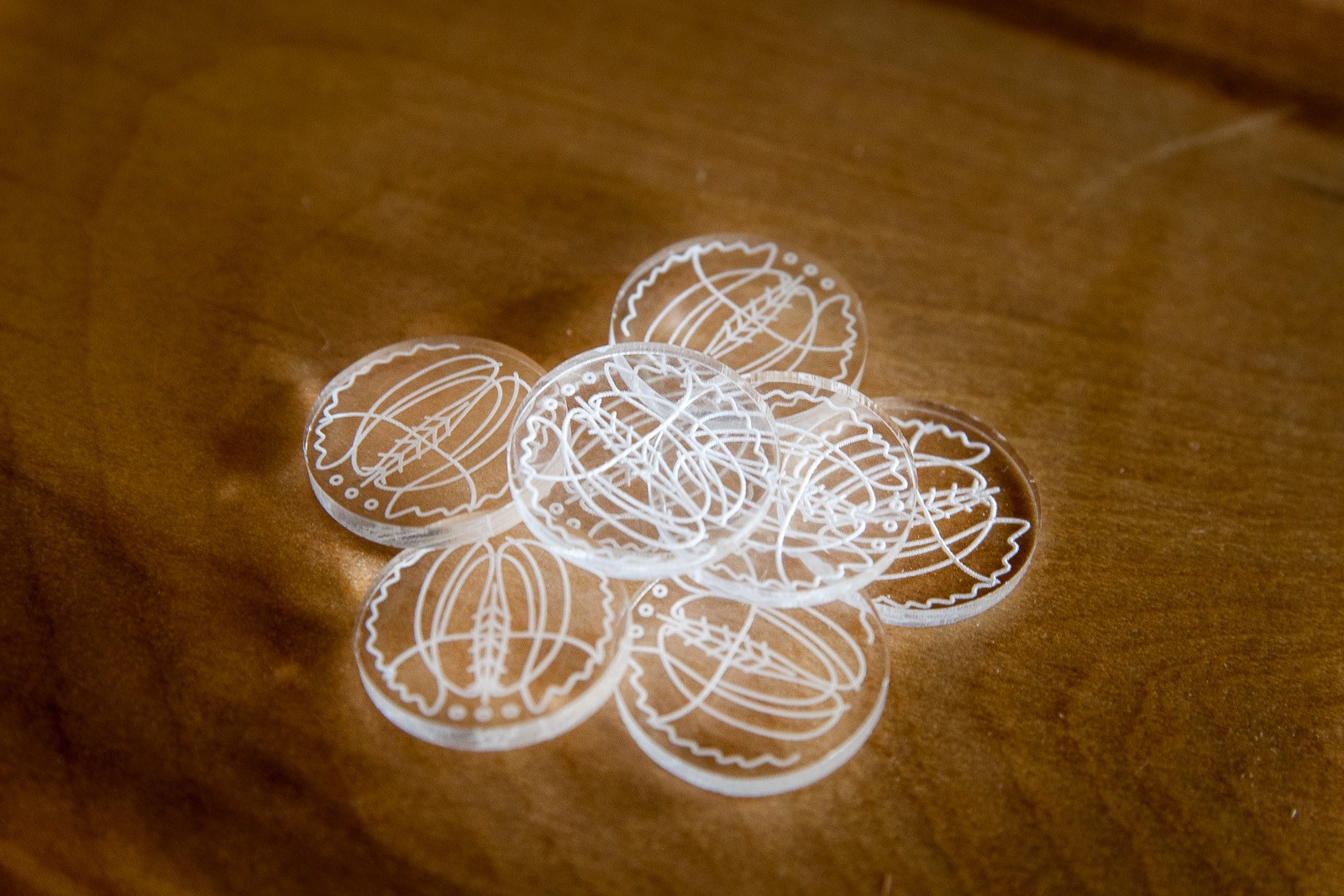 Upon entry, participants received three coins, each representing a different aspect of prayer: gratitude, forgiveness, and divine offering. I designed the coins of divine offering and laser-cut them out of plexiglass. The shapes represent the various foods and animals that were given as sacrifices at the Temple in Jerusalem, namely a bull (find its head), a sheep or goat (the hoof), a dove (wings), wheat or barley (stalk in the center), and three new fruits.
---
The coins were then exchanged for different items to be used in the installation, including:
---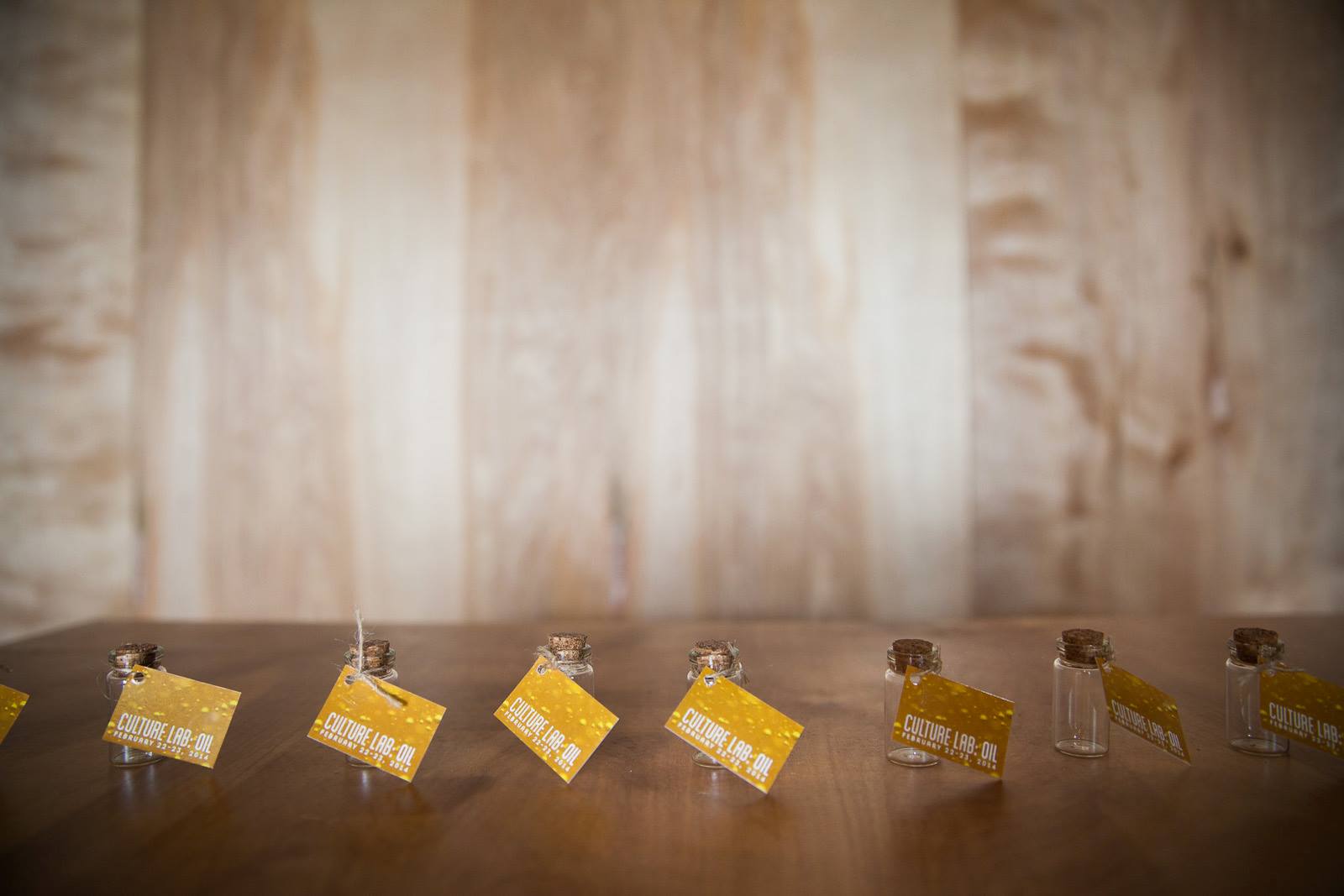 A small glass vial with a tag,
---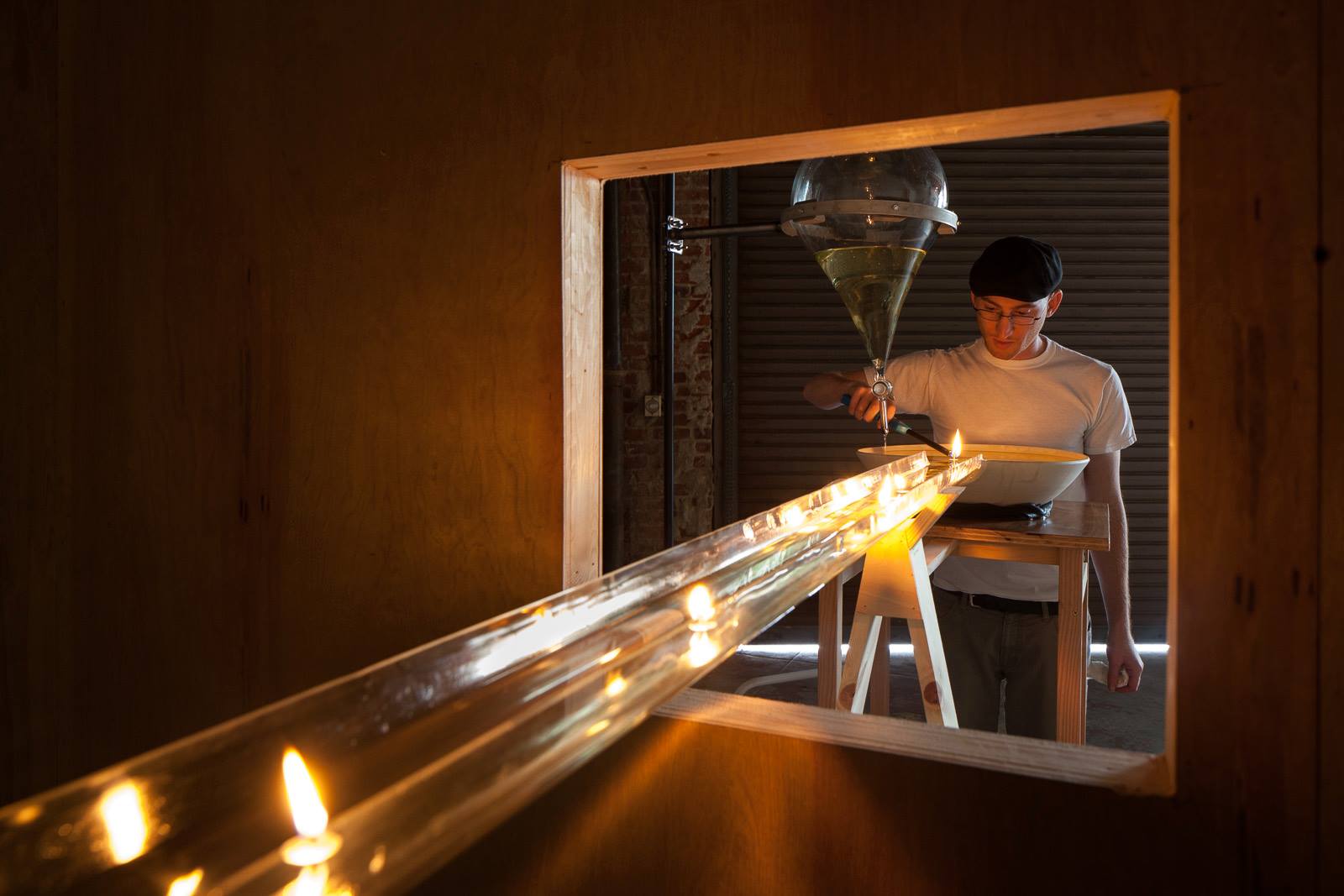 and a small floating wick that each person would light in a ceramic basin filled with oil that would float through a window into the next room.
---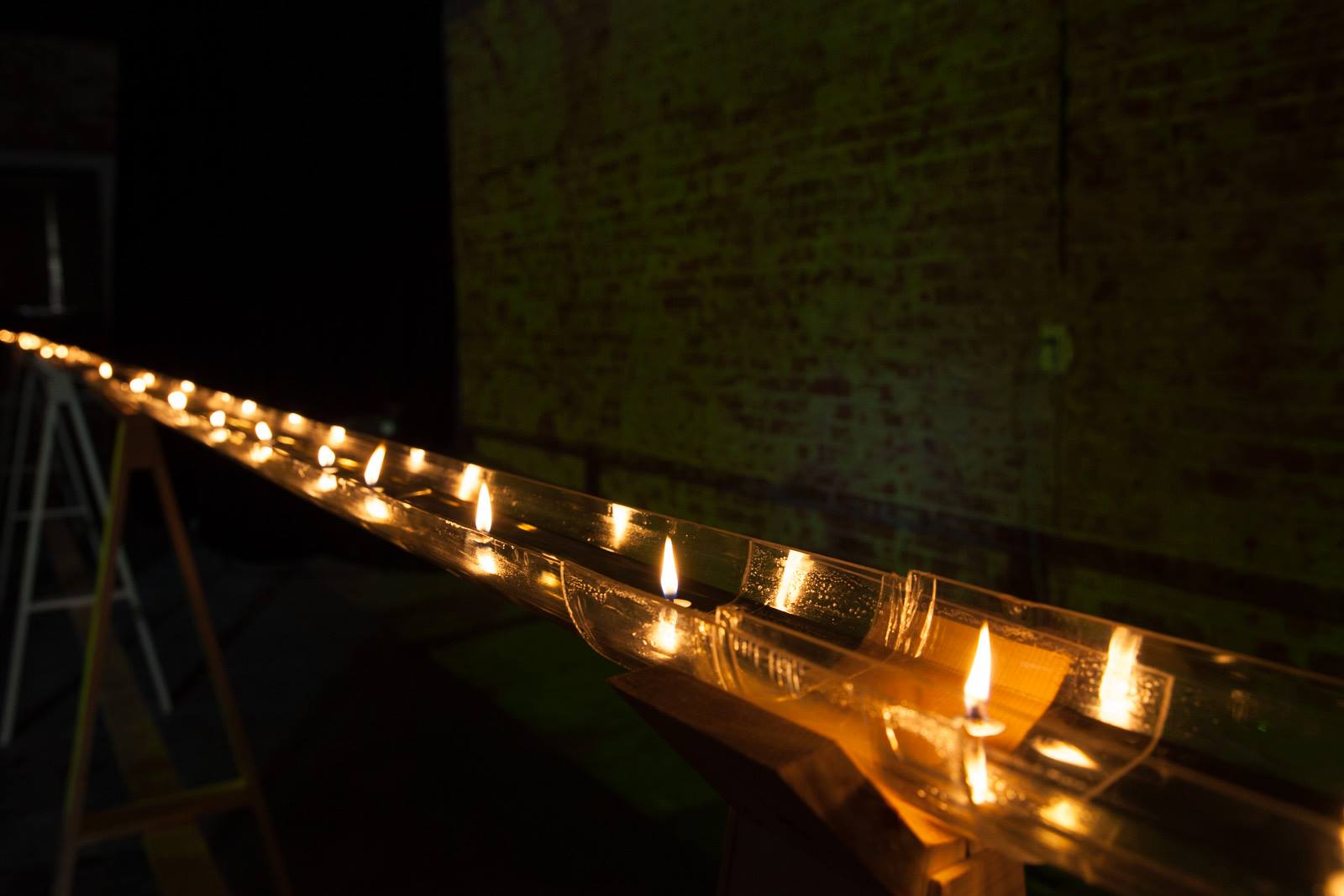 Following the flames gently floating down the canal of oil, participants encountered interactive projections of oil (see video for more of that).
---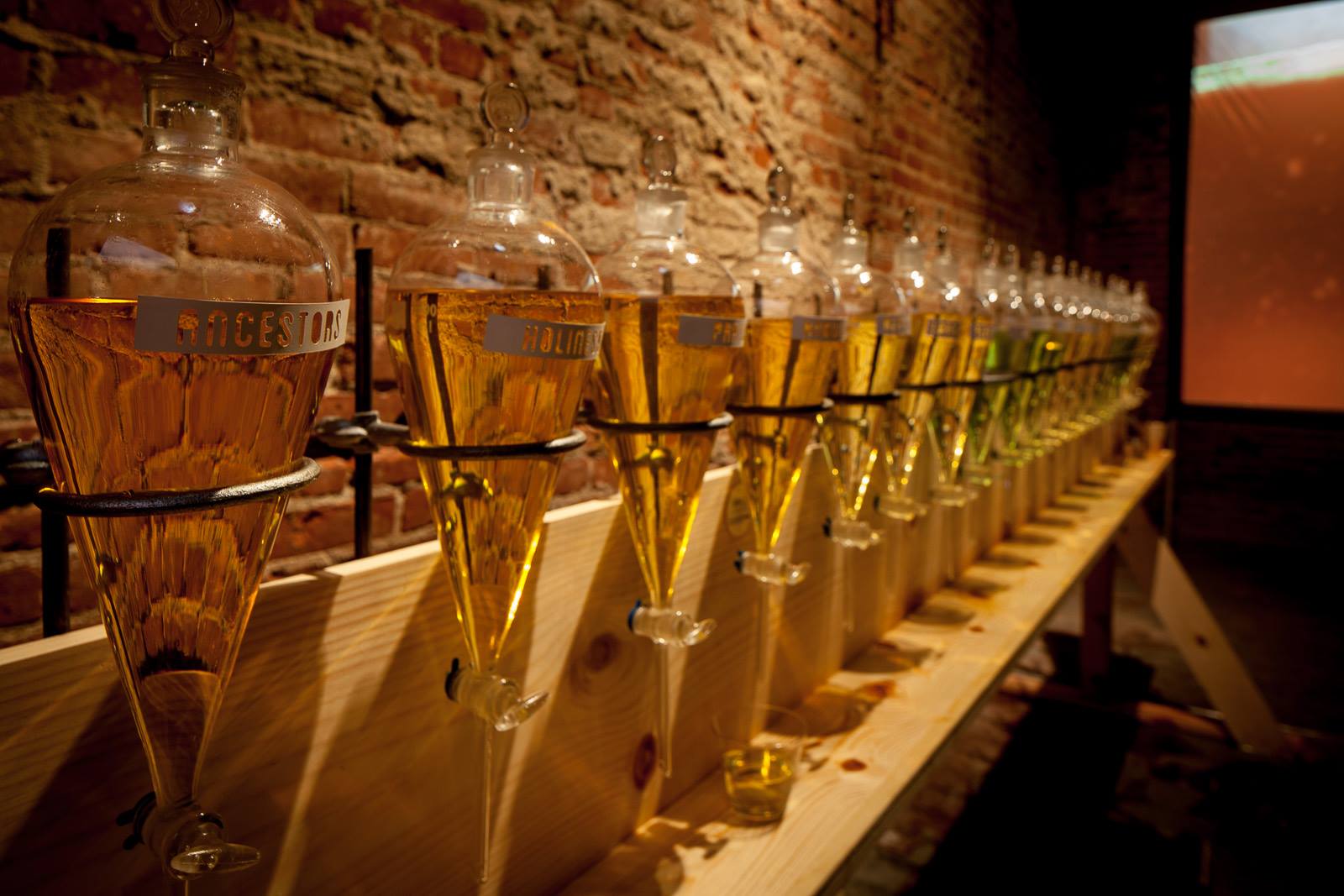 In this center room, loosely referencing the Sanctuary of the Temple as a place of service, there was a large dispensary of oils, each with a label evoking one of the 19 supplications in the amidah prayer service.
---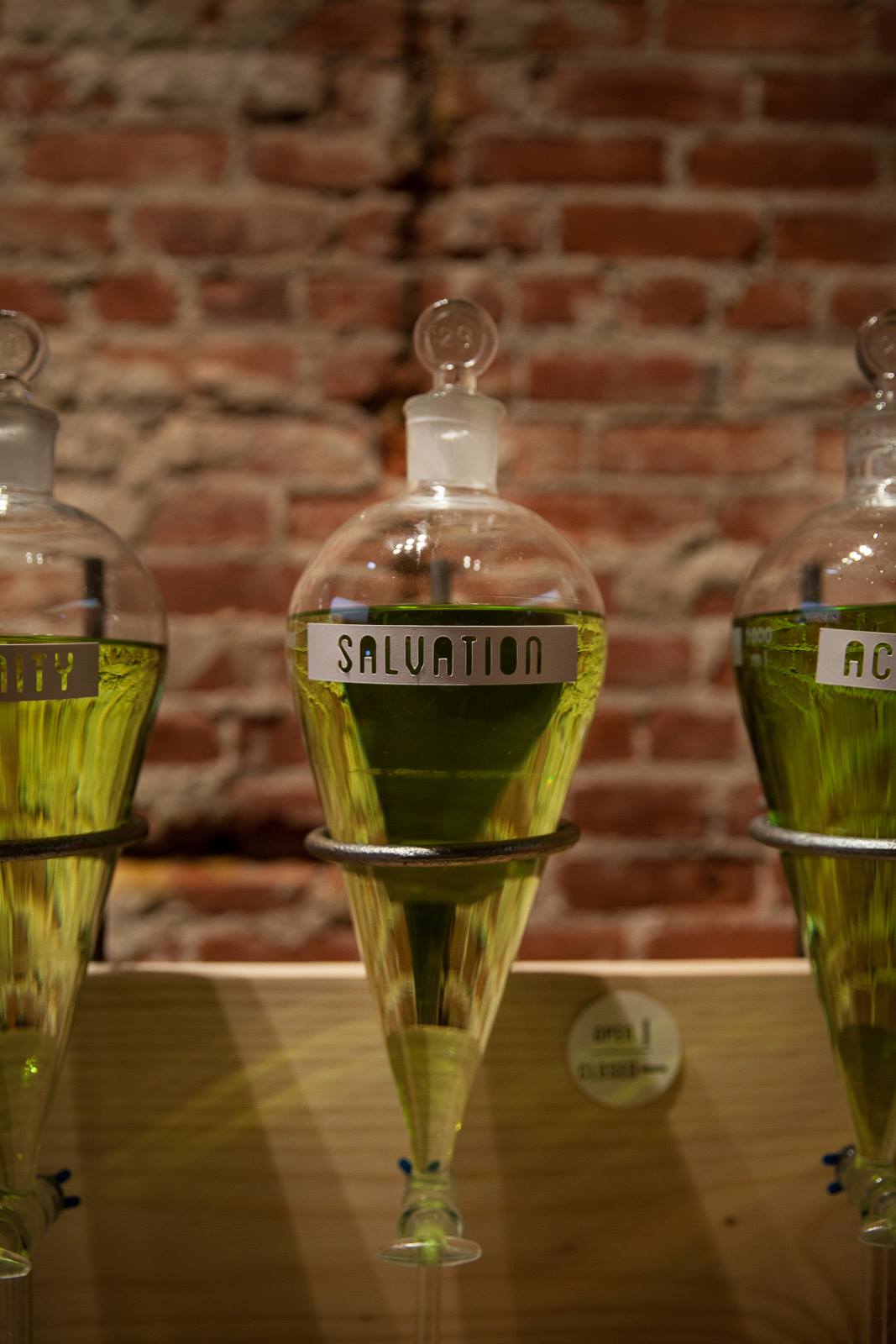 ---
By filling their vials with the desired qualities, participants in essence could craft a physical prayer to take home.
---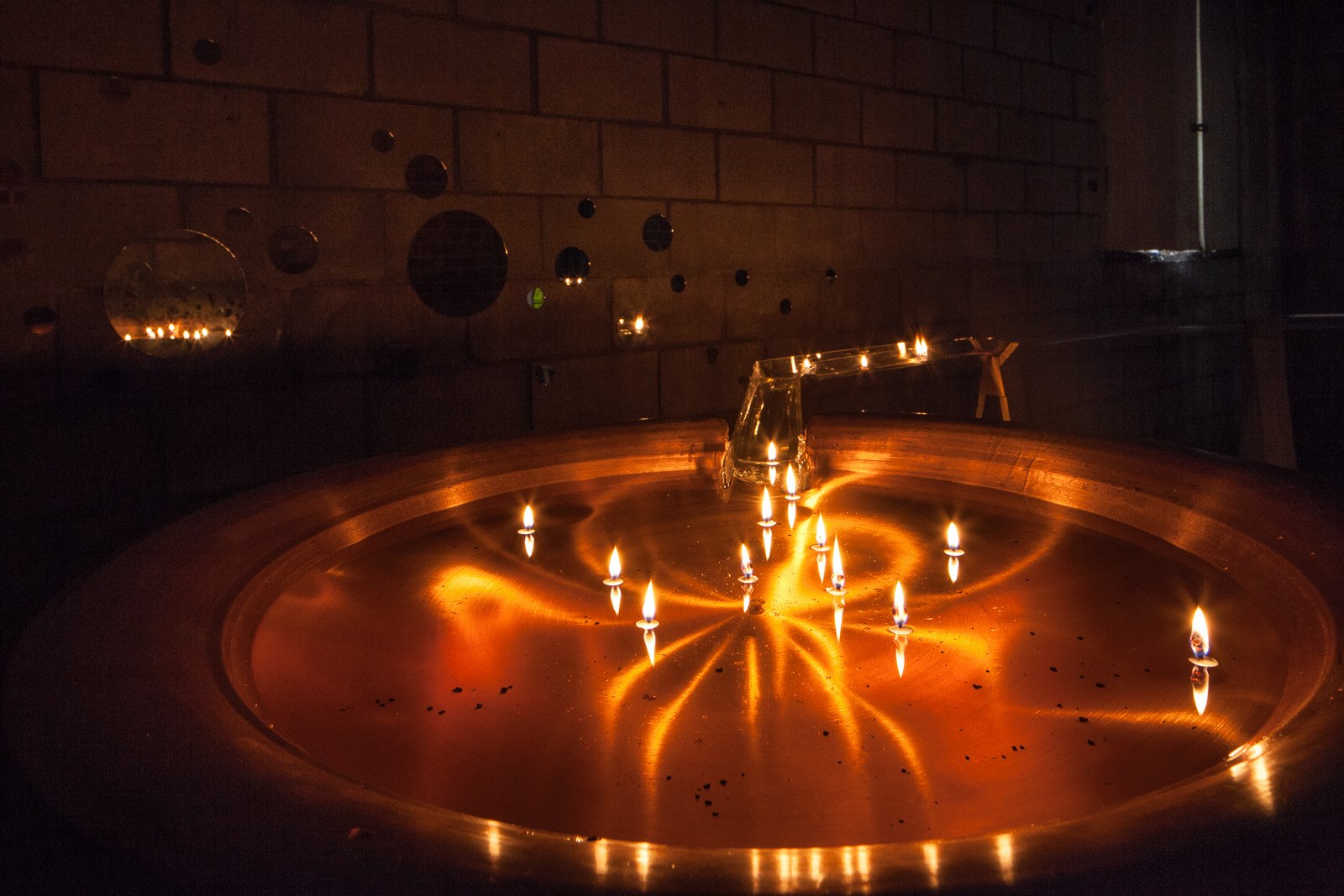 Continuing to follow the canal of oil into the third and final room, alluding to the Holy of Holies, a place of serenity, wonder, and awe, participants saw their flames join others' in a large copper basin. The impact of the communal contribution was reflected in the mirrors lining the walls, creating a seemingly infinite space.
---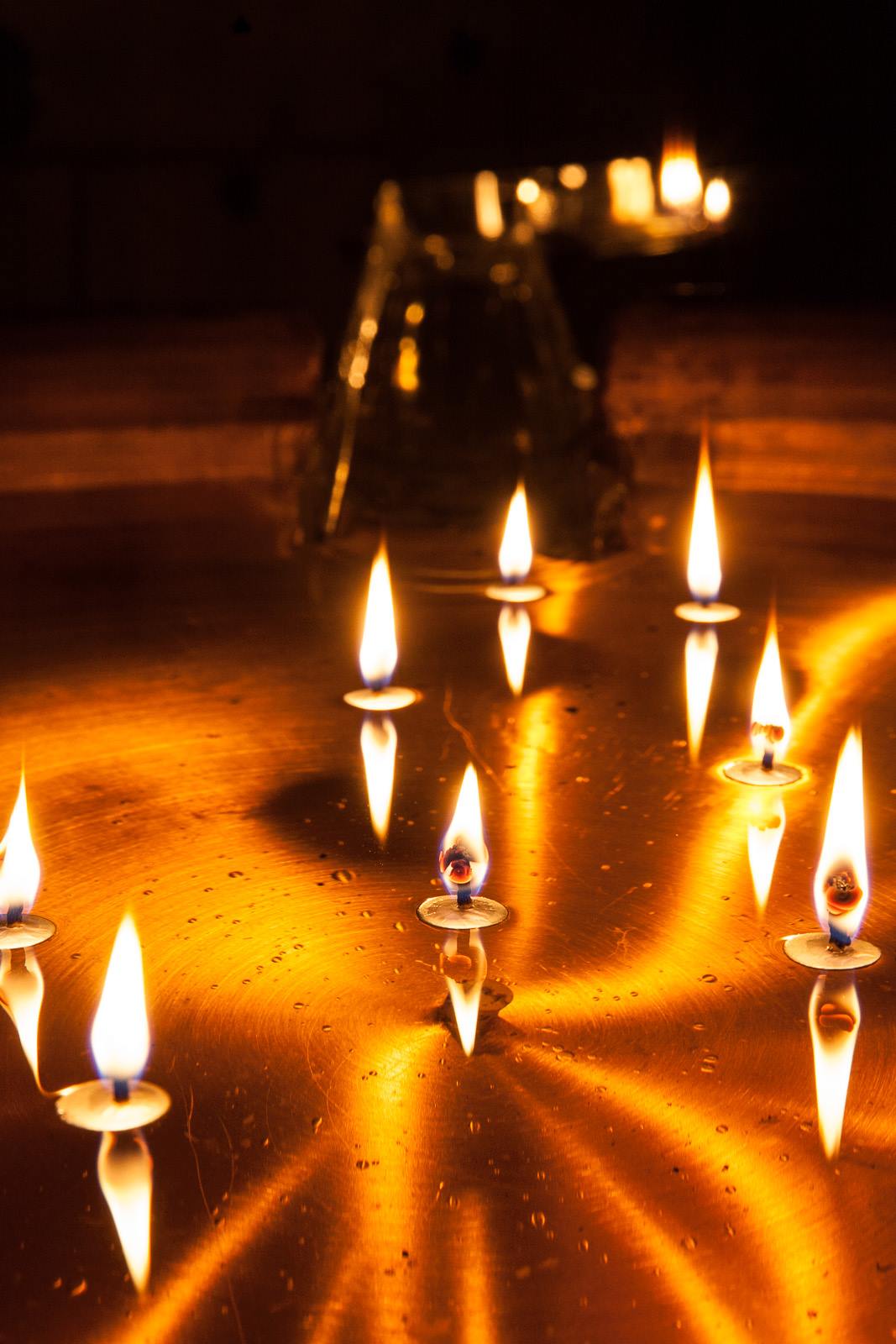 As we'd hoped, participants gathered silently in this intimate room to reflect and share in the mystical glow made by everyone's little flames acting as one.
---