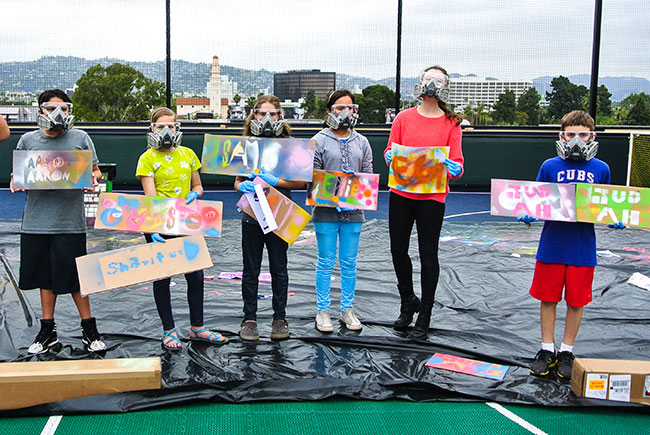 Beth Am Religious School students show off their designs
---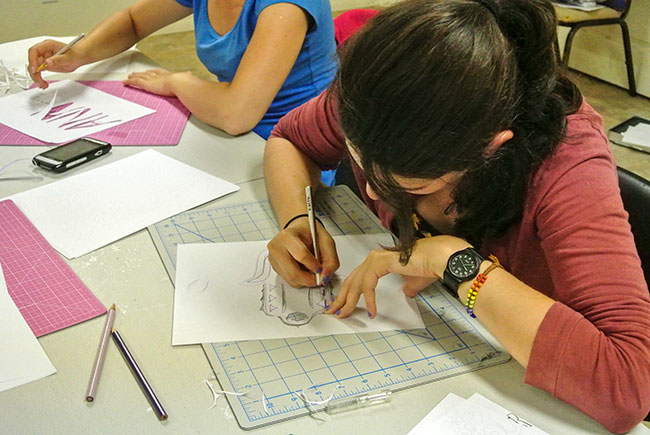 BCI participants cut their stencils.
---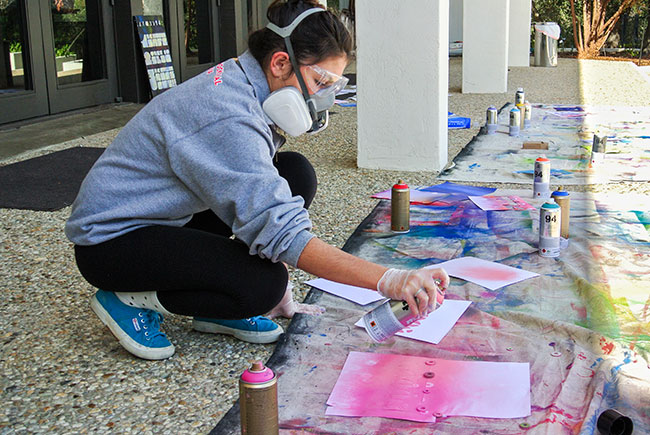 Spray painting stencils at Congregation B'nai B'rith religious school in Santa Barbara.
---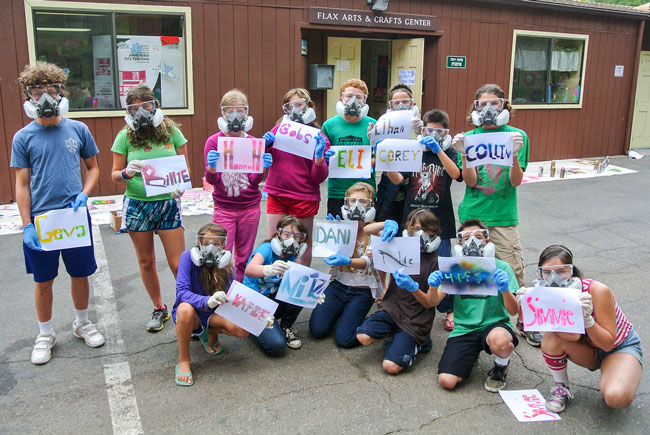 Camp Ramah California campers with their stenciled name posters.
---
8th and 9th grade boys at Camp Ramah personalized their prayer space by "tagging" their ark with their bar mitzvah parshas.
---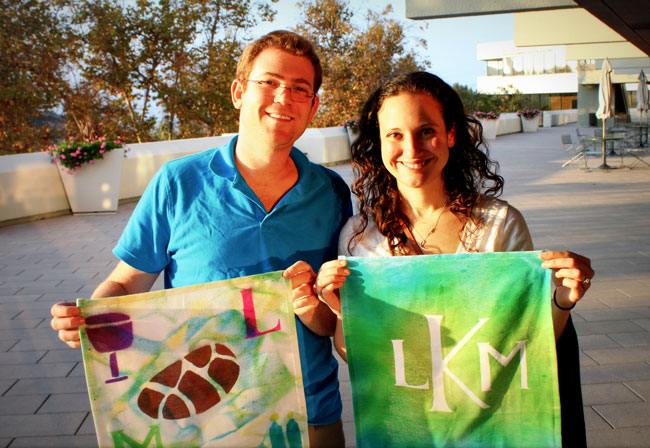 Miller Introduction to Judaism Program at American Jewish University students with their spray-ink challah covers.
---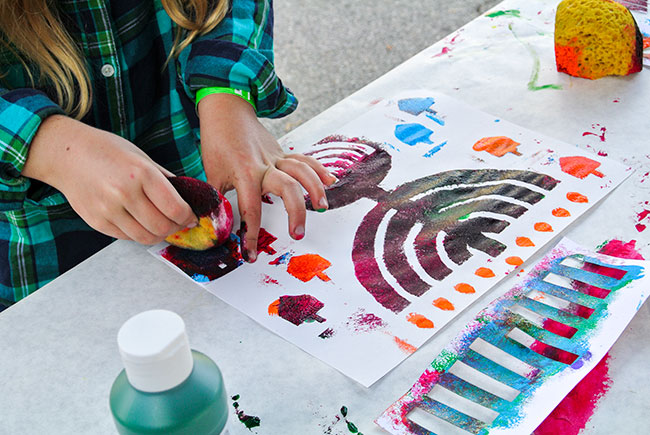 Sponge-painting for Chanuka at SIJCC.