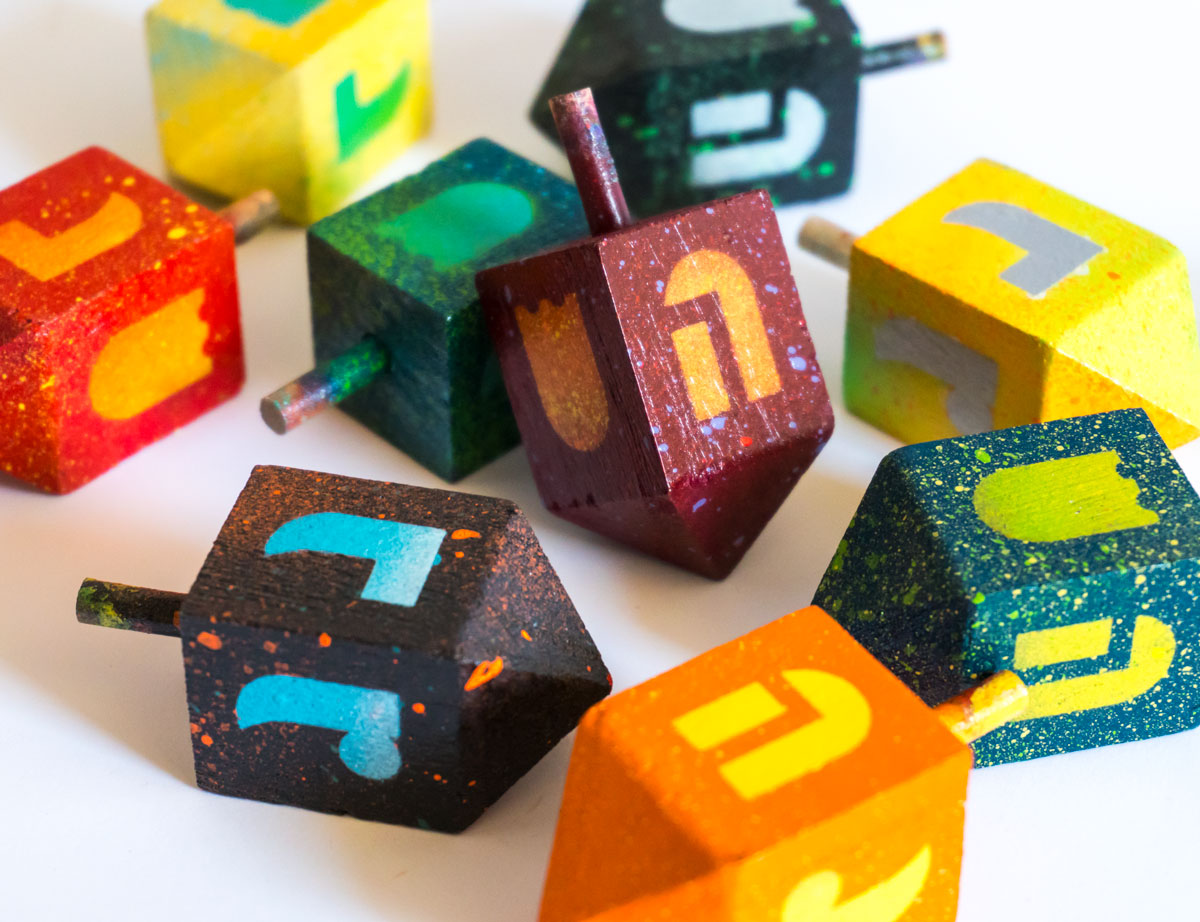 These 2 in. dreidels really spin. I especially like the letter "shin" on these.
---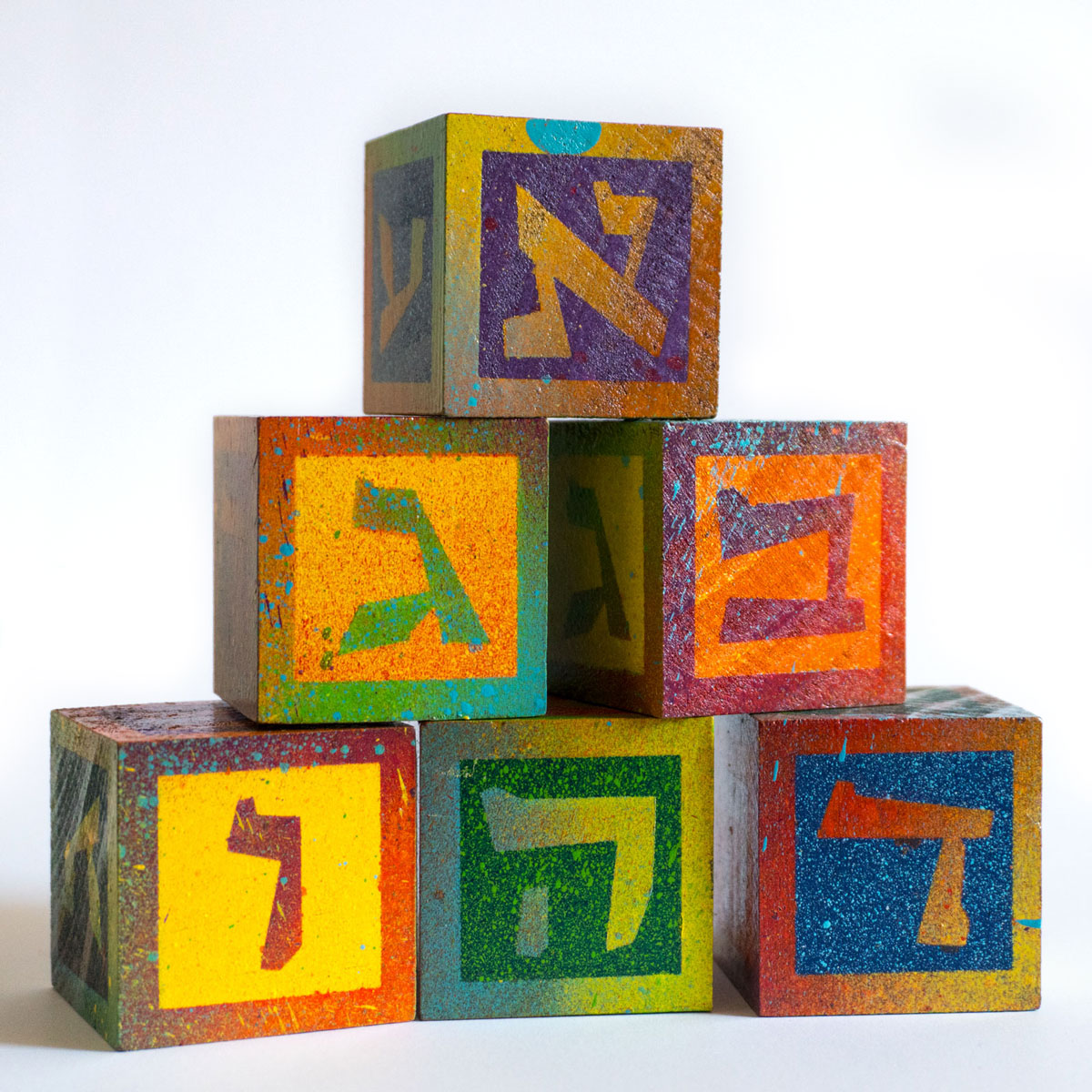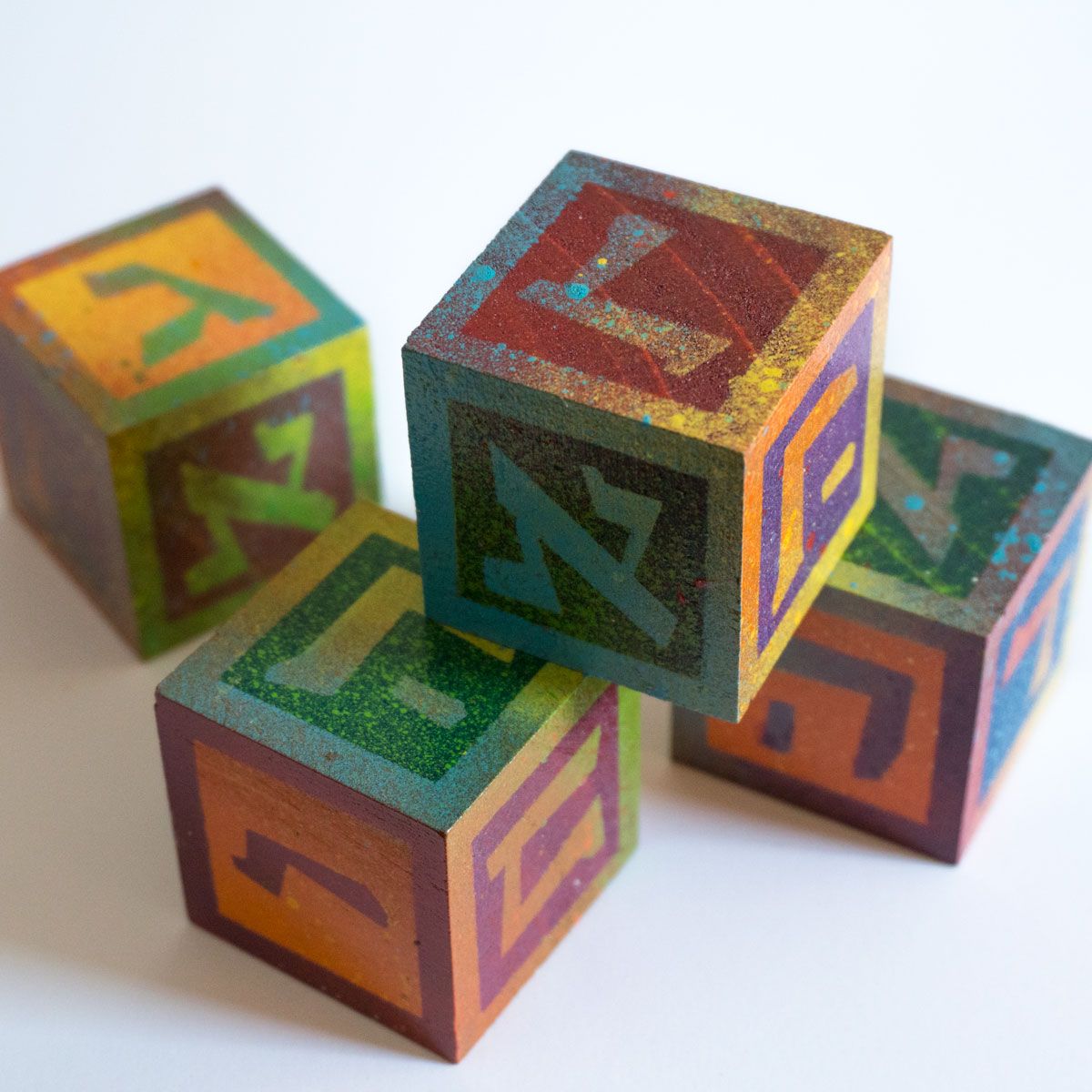 These Hebrew alphabet blocks have a brightly colored "street art" take on the first six Hebrew letters for a fun riff on kids' blocks.
---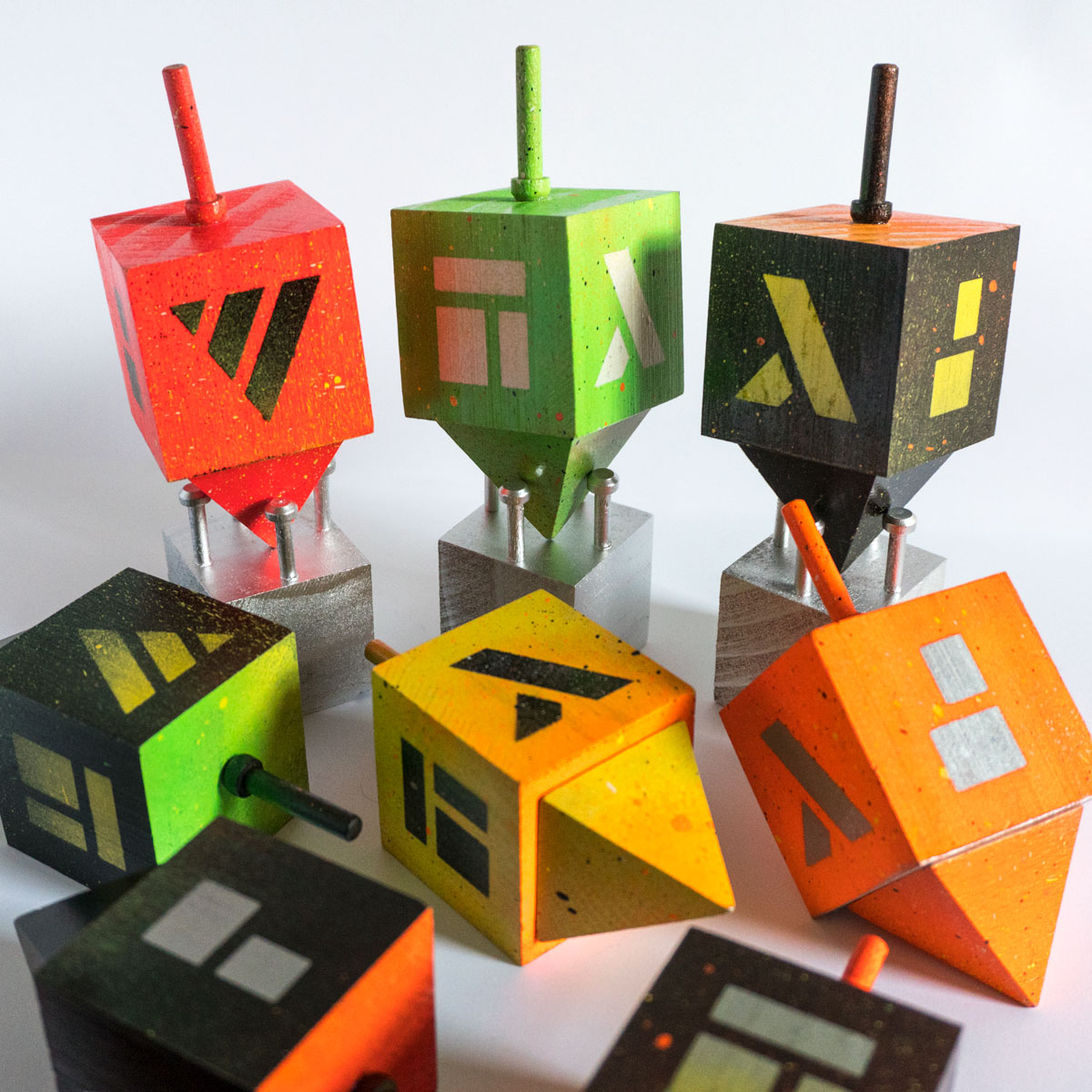 Unlike the other dreidels, these sculptures are purely decorative. Again, I love the "shin."
---